Profesional Drummer of the most active and founder Studio ABCDrums, Eric Thiévon has become known through numerous concerts and other interventions around the influence of the drums.
A solo career with five solo albums and author of several methods of learnin music.
Collaboration with artist like, Ian Prowse, Jamie Wood, Nina Van Horn, Sebastien Charlier, Little Bob, Nono Krief, Greg Zlap…
Educational Director for internships & festivals in France
(Studio ABCDrums, Cognac Blues Passion, Grenoble Jazz Festival, Percupassion, Gresiblues, Team Building, National  Tama drums schools…)
Musical & educational director of event 2.0, Top Of Ze Rock
Eric Thievon teaches, arranges and record at ABCDrums Studio for a wide variety of projects.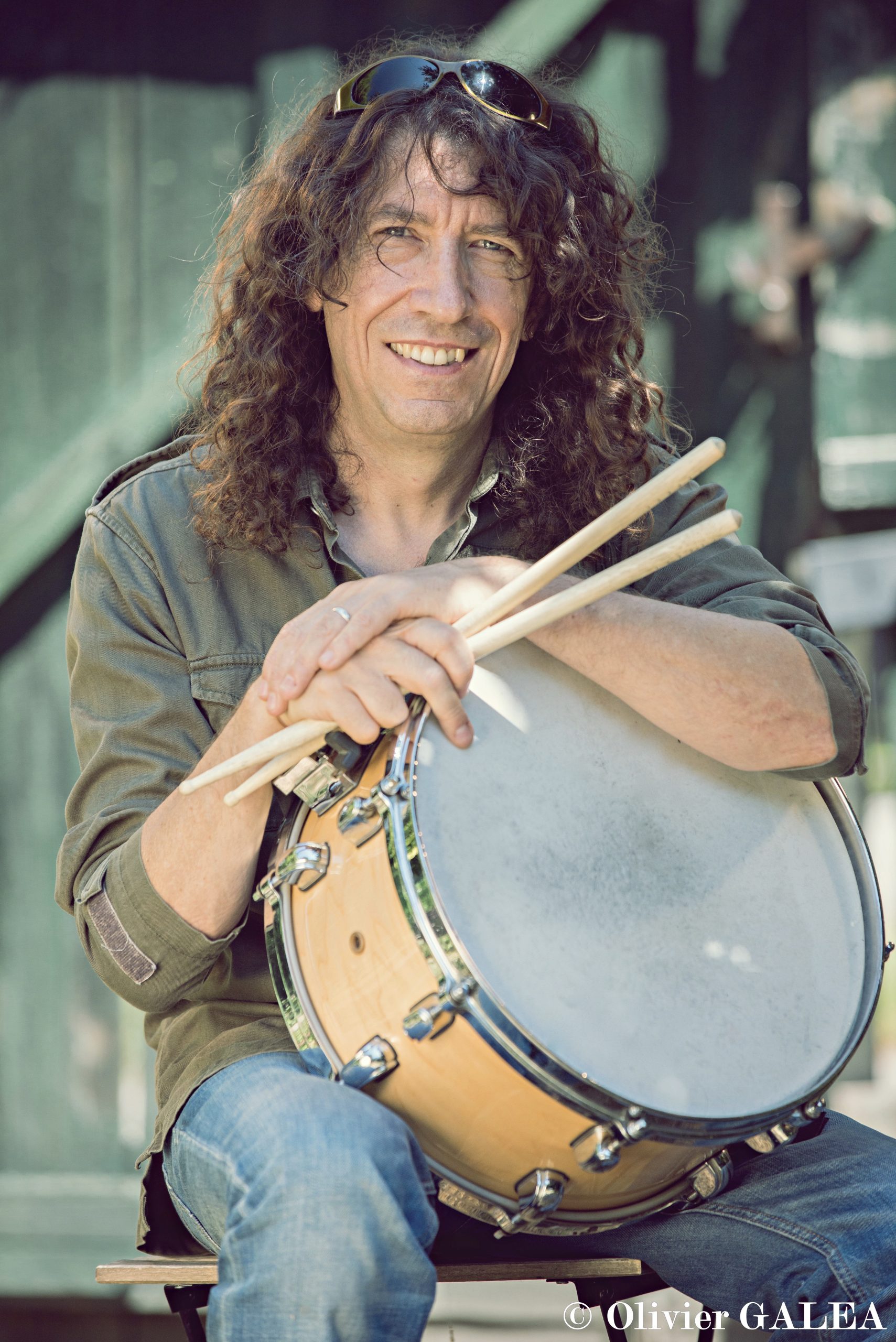 Be Mine

Eric Thievon

4:05

For Alice

Friendship - Norbert Krief & Greg Zlap

4:30

Love Phenomenom

Ian Prowse

4:44

The Gift Of The Devil

Little Bob

3:16

Halloween Blues

Jean Philippe Roux

8:13

Keep Fallin

Steve Pilgrim-Chris Taylor

3:03

La Crise

Annonces Très Spéciales

3:09

Live Grenoble Jazz Festival 2004

Collectif PG - Franck Tortiller

8:38

Malcolm Potter Trio Live 2011

Malcolm Potter

2:31

Lili Rasta Couette

Franck Marco

4:35