The finest place of teaching around current music approved by the national circuit of the Tama drum schools & of the Music Academy International.
We offer Workshops in bass, drums, guitar, piano for beginers, percussion, MAO and ensemble classes oriented on improvisation through contemporary music, Rock, Blues, Jazz, Pop Music.
Our pedagogy favors above all the pleasure of practicing music.
We put our experience of professional musicians at the service of our customers in order to immerse you in sharing situations as much as possible.
During training, we promote group rehearsals, bass & drums, orchestral groups, live and recordings.
Here are some of the intervening musicians has hosted as part of internships & master class.
(non-exhaustive list)
Andre Cecarelli, Alain Gozzo, Chuck Silverman, Dominique Di Piazza, François Laizeau, Franck Marco, Guy Brogle, Jeff Boudreau, Luis Conte, Maria Ponce Fernandez, Michel Visse, Ron Thaler, Steve Houghton…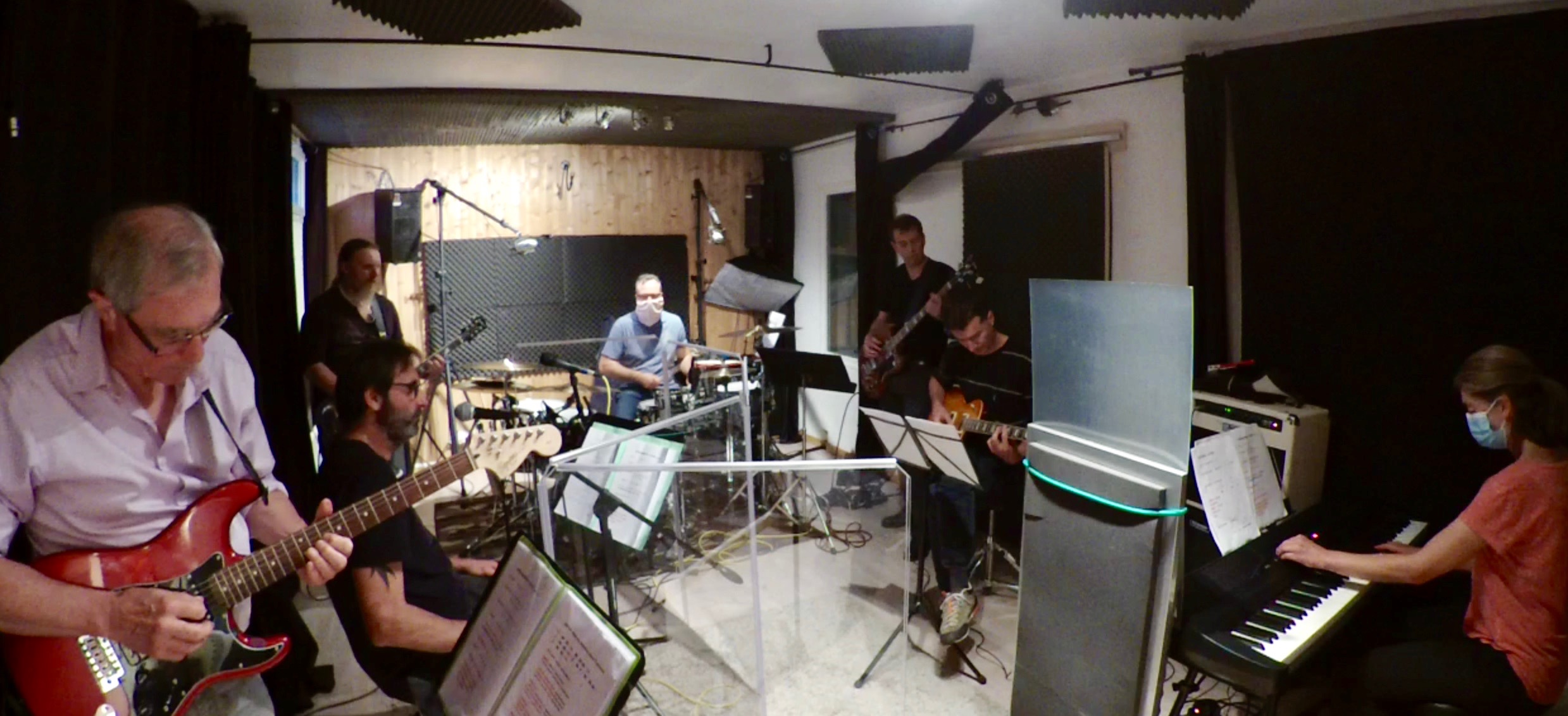 DRUMS
Active musician, Eric Thiévon has collaborated with various band and artists.
A knowledgeable educator, he is the author of numerous manuals dedicated to learning the drums, editor of educational note books for Batteur Magazine, Blues Magazine and Cour2Batterie.
Educational Director for various event & festivals in France (National Network of Tama Schools France, Studio ABCDrums, Cognac Blues Passion, Grenoble Jazz Festival, Percupassion, Gresiblues, Top Of Ze Rock…)
Teaching for beginners as well as more advanced levels, for children from 7 years old as for adults.
A program adapted to everyone around all the techniques related to drums, learning Rhythms Music theory, Working in tandem bass / drums or piano / drums, study of various styles in current music and playing on play backing tracks.
BAND COACHING
For any band who need help !
These occasional sessions of 2 or 3 hours depending on experience, are supervised by Eric Thievon, multi instrumentalist & musical director.
They are aimed at musicians oriented to current music who want to improve their group play, improve their listening and their osmosis, become aware of the inter-action between each instrument, try new arrangements on their own songs.
SUMMER SESSION
At specific periods during school holidays or Week Ends, the Studio ABCDrums offers day courses to give you the benefit of professional advice, perfect your instrumental technique, introduction to group play for the youngest, and for adults, enjoy ensemble class.
For Bass, Guitar, Drums, Vocals…